Heyyaaa..
Gee, this is pretty tricky. When it comes to movies, anything goes. There're times when I have many movies I want to watch and could watch back-to-back, but I could have my movie drought too. A few months ago went for almost half a year without stepping into a cinema hall, as opposed to getting in and out of the halls due to this marathon.
Favourite movie? Hmm...very difficult, I simply can't recall any that I could say favourite, but there are a few that I could watch or not mind watching again and again over the dvd. I have the tendency to buy the dvd of the ones I've watched at the cinema, so I guess maybe those are the contenders for the favourite movie title. But the ultimate favourite? *garu-garu kepala*
Oh gosh sorry sorry I kept yapping and yapping hahaha..banyak cakap plak!
Let's see...apa ekkss? (Topic ni very difficult worr..)
*
*
*
*
*
*
*
*
*
*
*
*
*
*
*
*
*
*
*
*
*
*
*
*
*
*
*
*
*
*
*
*Ting!! OK got it!!Hehehhe..
*
*
*
This is among my top favourite movies ya.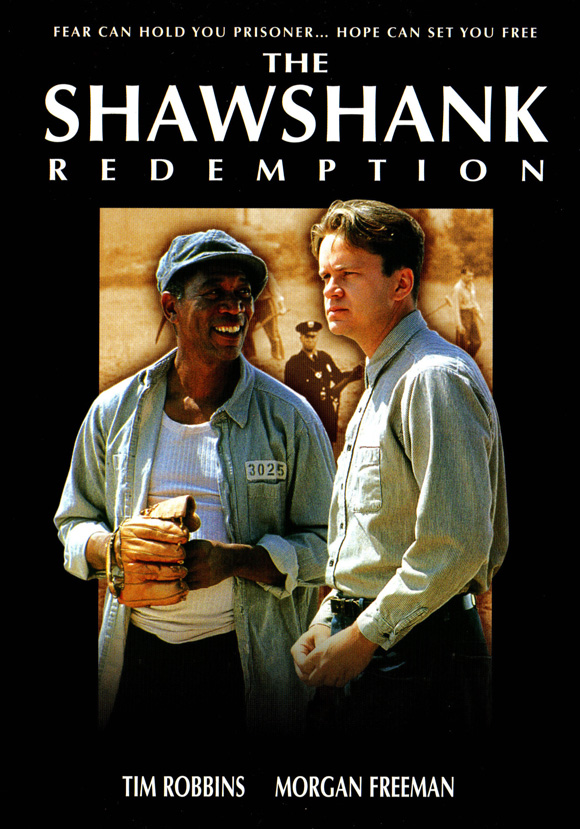 This is a brief description of this movie:
Adapted from the Stephen King novella Rita Hayworth and Shawshank Redemption, the film portrays the story of Andy Dufresne, a banker who spends nearly two decades in Shawshank State Prison for the murder of his wife and her lover despite his claims of being innocent. During his time at the prison, he befriends a fellow inmate, Ellis "Red" Redding, and finds himself protected by the guards after the warden begins using him in his money laundering operation.
Wikipedia
To read about the plot of this movie, read
here
I have the book and like watching the movie, I don't mind reading it over and over again. Despite the modifications made to the movie to suit the screen time, this is among a few movies adapted from fictions that I really like and that stays true to the written story.
So there goes-kawtim Day 2 of the Challenge, 28 more days to go. Yeayyy me!!
Till tomorrow yes?